Potatoes are very popular in the West. The Irish and English consume a lot of them everyday, and they're indeed very tasty!
كوكوي سيب زميني, "kookooye sib zamini" is one of the Iranian foods that could be called Potato Cutlet in English. It's reasonable easy to cook and pretty delicious.
Here's the recipe:
Ingredients:
1. Potatoes 4, 5 average size
2. 2 eggs
3. Salt
4. Pepper
5. Frying oil
Optional ingredients:

6. Garlic powder or fine-chopped fresh garlics
7. Turmeric
8. Mint powder
Instructions:
Boil the potatoes in a pot. Once they're boiled, peel and mash them. Add the eggs, salt, pepper, and the other spices if any. Mix them well for a while.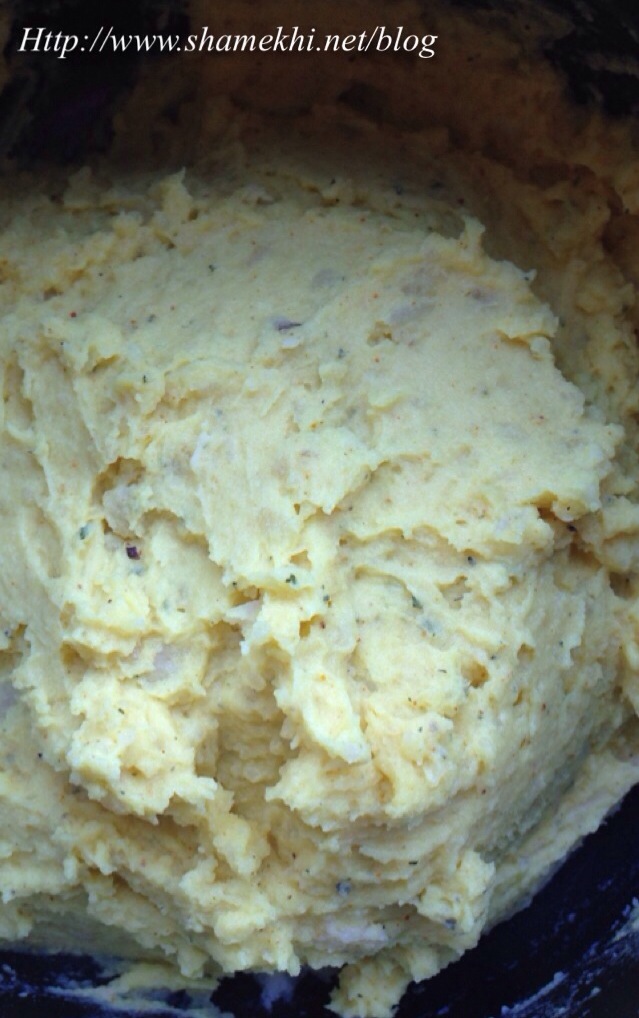 Prepare the frying pan by adding some oil and heating it well. Once the oil is hot, make round pieces of the batter and fry both sides.
You can serve it with pickles and ketchup or even mayonnaise if you like to.
Tips:
* If you're short of time, you can grate the potatoes without boiling and mashing them; but the first approach is tastier!
* To shape the cutlets without trouble, make the spoon greasy so that the batter doesn't stick to that.
* I used 5 average sized potatoes this time, and it made 18 cutlets with the average size you see in the pictures.
* iranian style of eating this meal (as all other meals that aren't accompanied by rice) is to have it with bread or to make sandwiches.